As Emily Dickinson said, "March is a month of expectations", and expectations are high as we bid farewell to the cold winter air and welcome the warmth of the sun here in Manchester. With the promise of a new road map forward and vaccines rolling out, it's still safer to stay indoors, unless necessary, but fear not, here are some events happening online to keep you entertained this month.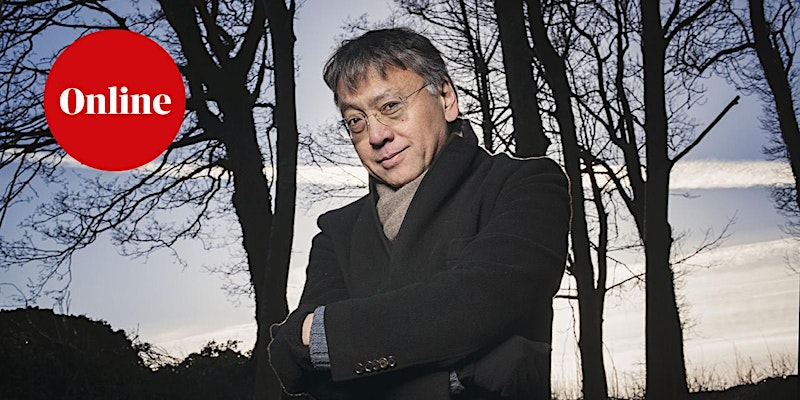 An evening with Kazuo Ishiguro
Listen to the Nobel Prize winner, Kazuo Ishiguro as he talks about his much-anticipated new novel Klara and the Sun in his first global in-conversation event. The tickets start at £7 and you can even get a signed copy of the book at checkout. Praised by the Nobel Prize Committee, as a novel which "uncovered the abyss beneath our illusory sense of connection with the world", and a novel which is driven by a "great emotional force", Klara and the Sun is the story of an 'artificial friend' who awaits the day a human customer will select her for companionship. This is a ticketed event with limited seats available.
Tickets following the event with Ishiguro in conversation with experts on artificial intelligence and science fiction will be running throughout the month and tickets can be found here.
---
Leeds Lit Fest
Leeds Lit Fest is back, returning for its third year, with 26 events featuring more than fifty writers and performers. Listen to Monique Roffey, 2020 Costa Book Award winner for The Mermaid of Black Conch, international best-selling crime fiction writer Peter James, and LBC radio presenter Iain Dale among others, join in on the workshops or even test your literature knowledge in the Leeds Lit Fest's first ever quiz night. There's something for everyone. Connect through words and book your free tickets to access the zoom link for each event, or support the program by donating.
---
Poetry for Prose Writers – with Andrew Biswell, Rachel Genn and Manchester Poetry Library
Does trying to read poetry leave you feeling baffled and thick? These sessions are designed to help demystify poetry for the non-specialist – although specialists are of course welcome. For this second installment of Poetry for Prose Writers, Manchester Poetry Library will be joined by Andrew Biswell and Rachel Genn to discuss their poetry choices and how poetry relates to their prose writing.
---
StAnza Poetry Festival
Featuring performers from all corners of the globe the StAnza Poetry Festival is back. Join this year's Scotland-based StAnza Poetry Festival, with Masterclass workshops, book readings, and more. Live from St Andrews, Fife to the comfort of your home, book your tickets to listen to this poetic extravaganza.
---
Demystifying Publishing with Orion on Tour
10 March 2021 | 12.30pm | Register
The senior team at Orion Publishers will take you through job and role options in publishing, how to get a foothold in the industry and answer your questions. This is your chance to network with some of the industry's top professionals and find out if a career in publishing could be for you. Register your interest for free in advance, tickets sold on first come first serve basis!
---
Lancaster Litfest
Litfest 2021 will look a little different heading online, but rest assured the 42nd festival will feature the usual packed programme of writers, artists and speakers, new initiatives and specially commissioned content, as well as plenty of opportunities for audiences to get involved through competitions, book clubs and writing workshops.
Join this year's Litfest for free as they welcome Kendal Poetry Festival co-director Kim Moore, Yvonne Battle-Felton, AC Grayling, Daniel Hahn, Fatima Ibrahim, Andrey Kurkov, Karen Lloyd, Michael Marmot, Jackie Morris, Johny Pitts, Emma Rucastle, James Suzman and Shaun Tan.
---
Mother's Day Reading At Elizabeth Gaskell's House
17 March 2021| 7:00 -8:00pm| Tickets £0 – £4
Join the Elizabeth Gaskell House for a wonderful online reading about mothers and motherhood, in honour of Mother's Day. Elizabeth Gaskell's experience as a mother informed much of her writing. House volunteers will be performing a delightful selection of readings about mothers from Elizabeth's letters, stories and novels. Join us from the comfort of your own home, to hear thoughts from the matriarch.
---
Creative approaches to academic assignments with Prof Andrew Biswell and Dr. David Cooper
Do you find 'academic writing' a daunting challenge? Perhaps it feels completely unconnected to the creative writing you're engaged in. This session will explore some creative approaches to academic assignments. Andrew and David will discuss a surprising range of possibilities drawn from the examples they have seen submitted over the years. From critical submissions featuring play-lists on CD, scented paper submissions (back in the days of paper submissions), to websites and graphic novels, this talk will discuss the various creative applications students take when completing academic assignments. Come along and explore some broader horizons.
---
Huddersfield Literature Festival
Join Huddersfield Literature Festival for their annual celebration of books and authors, poetry and performance. This festival holds community, accessibility and inclusivity at its heart. Meet your favourite authors, discover new talent, hone your own skills or simply come along and enjoy the entertainment on offer.
---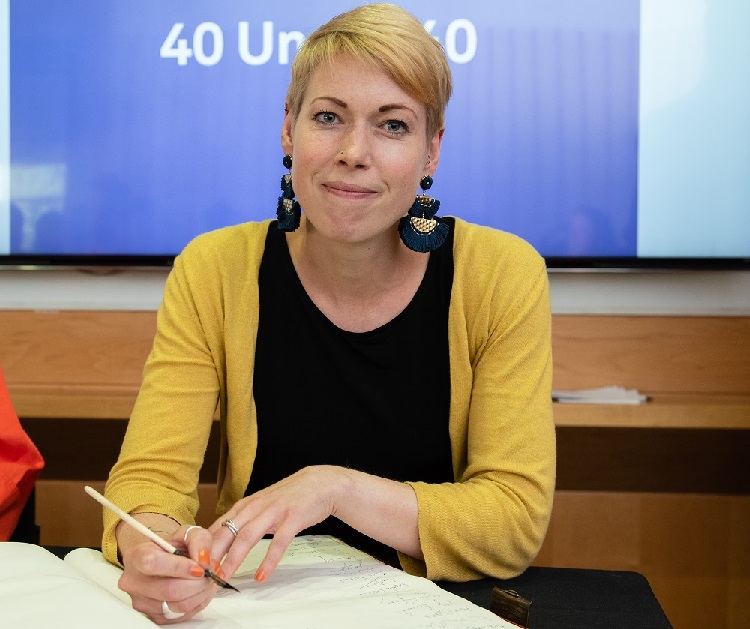 'Prose Writing for Poets'—with Dr Helen Mort
Join Helen Mort, five-time winner of the Foyle Young Poets award, Eric Gregory Award winner from The Society of Authors (2007) and Manchester Poetry Prize Young Writer Prize (2008), as she explores the world of longer prose in both fiction and nonfiction.
---